LOST IN SOLO
Balekambang Park – This beautiful urban forest and park covers a wide area of 9.2 hectares in Solo city. There are various animals that roams freely inside this park.  Remember not to feed the animals unless it is confirmed by the park caretakers, as the wrong diet could harm their lives, so act responsibly while you're here.
The park bears a striking resemblance to the Bogor Botanical Gardens in terms of natural environment and animal inhabitants, albeit smaller in size and lacking a presidential palace.   There is an open amphitheater which can be used to stage a play in here. Many notable artists, including the famed comedy group Srimulat, have held a performance here in the past.
 Kasunanan Surakarta Palace – 
Kraton is the Javanese word for "palace". Thus, it is the principal residence of the sunan – the title of the ruler of Surakarta. The royal palace of Surakarta official name is Kraton Surakarta Hadiningrat but sometimes people also call it Kraton Solo or Surakarta Kraton. The palace had a majestic look as a result of the combination of Javanese and European architectural styles. The Kraton possesses several spiritual meanings from old Javanese beliefs hidden in its architectural style. For example, the old people of Javanese believe that seven is a sacred number, therefore there are seven gates and courtyards within the palatial compound.
Batik Solo – There are several places where you buy a piece of traditional Indonesian heritage, the batik. The most popular place to buy batik is obviously the House of Danar Hadi. At Kauman Batik Village, visitors can choose a more modern batik designs with darker colours and motifs. The batik clothing that sold here usually made from finest silk and premium cotton, resulting in a more elegant look. The Laweyan Batik Village offers a more traditional design that possesses a more ethnic look. The other batik maker such as Batik Keris and Batik Semar is available as well for you to choose from.
Waterfalls – Here to name a few; Grojogan Sewu in Tawangmangu, Segoro Gunung in the Lawu Mountains, Jumog Waterfall in Karanganyar near the Kemuning Tea Plantations, and more. Each and every one of these waterfalls emitted a truly majestic splendour of natural greatness in its purest form. However, the trip to these waterfalls usually includes hiking and climbing through rough terrain, so we advise you to bring your hiking gears and bring some supplies with you just in case. Don't forget to bring some bathing suits or spare clothes, as some of these waterfalls provides the chance to dive and swim into the refreshing cold water below the waterfalls. 
The Delicacies – There are various appetizing cuisines such as nasi liwet, gudeg, pecel, and other local delicacies will surely satisfy your palate.  These meals are perfect to fill your stomach after a long, exhausting day of traveling around Solo.
STAY-CATION

NEED TO BE AWAY FROM THE CITY BUZZ?
We got it all covered for you!
M Boutique, Ipoh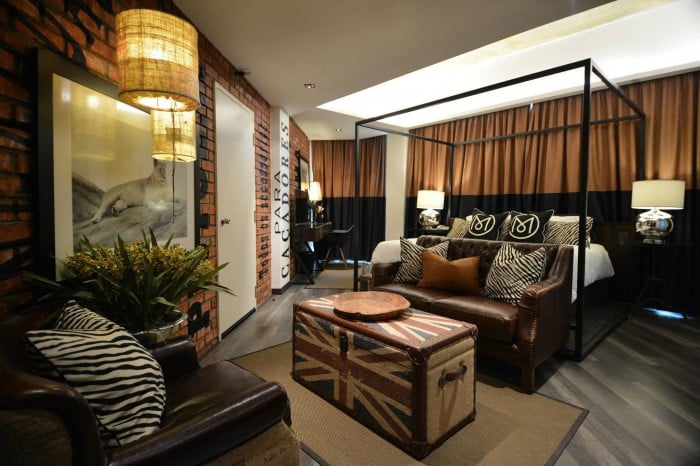 2. Sekeping Serendah, Selangor
3. The Dusun, Negeri Sembilan
4. Time Capsule Retreat, Pahang
5. Fig Tree Hill, Penang
&nbsp
QUICK BREKKIE
 Easy 2-Minute Microwave French Toast
  
Total Time: 2 minutes
Servings: 1 pax
Ingredients:
1½ to 2 slices bread
1 egg
3 tablespoons milk
Dash of cinnamon
Directions:
1. Cube slices of bread.
2. Place bread cubes in mug.
3. Combine egg, milk and cinnamon in a separate small bowl.
4. Pour egg mixture into mug.
5. Press bread down so it can fully absorb liquid.
6. Microwave for one minute, and then ten seconds at a time until fully cooked.
7. Garnish with maple syrup, some raisins, bananas and almonds if you like.