The Daily Fix
If you find a souvenir shop selling Nyonya items, The Daily Fix awaits you behind those doors with its scenic plant and nostalgic memorabilia filled café that adds a warm relaxing vibe alongside a variety of scrumptious Western food and desserts. You would not want to miss their fluffy pancakes with a range of flavours such as Durian, Kaya and more.
Halia Inc Restaurant and Coffee Bar
Halia Inc. has a unique concept of splitting the place into two parts –half as a cafe and the other, a restaurant. The owner aims to serve great coffee, made from special RAW beans and brewed by an Aussie barista, while also providing contemporary western dishes. The industrial setting and minimalistic concept adds a pleasant ambience to the place.
Kaya-Kaya Cafe
Take your time off from walking under the scorching sun and sip on a good cup of Joe or tea comfortably while you admire their rustic and bare interior. It would not hurt to feed your rumbling tummy with their Smoked Salmon Salad, Salted Duck Egg pasta, Chicken Chop, Sunshine Breakfast with the accompany of a cup of good coffee.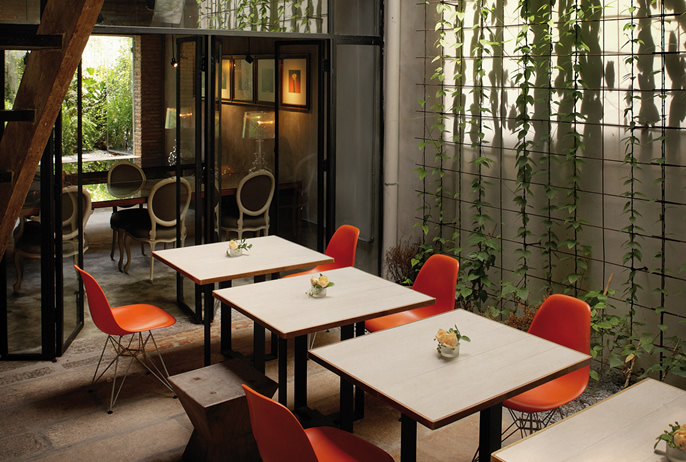 Eat @ 18
Maybe it is time for you to skip all the traditional Baba Nyonya cuisine and treat your taste buds to something a wee different than that. As the café is filled with a scenic greenery décor to its interior, a sense of au natural and home comfort is to reach patrons. To top of that, you can have a little treat of their Grilled Salmon Steak, Mashed potatoes with Gruyere cheese, Cajun Chicken Burger and baked goods made full with love and natural ingredients.