GEN Z!
"Greenery" is Pantone's favourite color of the year, but it might as well be called Gen Z green. Maybe it's the new obsession over environmental consciousness, with all things plant-related.
This colour has been paired up with the millennial pink to showcase the new palette to the youthful crowd and has been seen everywhere; from books to shoes to accessories.
Will this colour remain as an obsession?
ILLUSIONS?
So, our beauty team were scouting for beauty trends this year which blow our minds
and we are giving credits to an illusion artist, Dain Yoon from Seoul, South Korea.
She does beautiful body and face illusion paintings. Although the art look's photo shopped but they are actually real.
She creates such a perfect illusion of eyes, lips and face that can make anyone gazing feel dizzy or freaked out.
Now, she stepped up her game and create manicure illusions.
She even cut her own hair and glued them to her nails
as this has capture millions of eyes on this unique piece.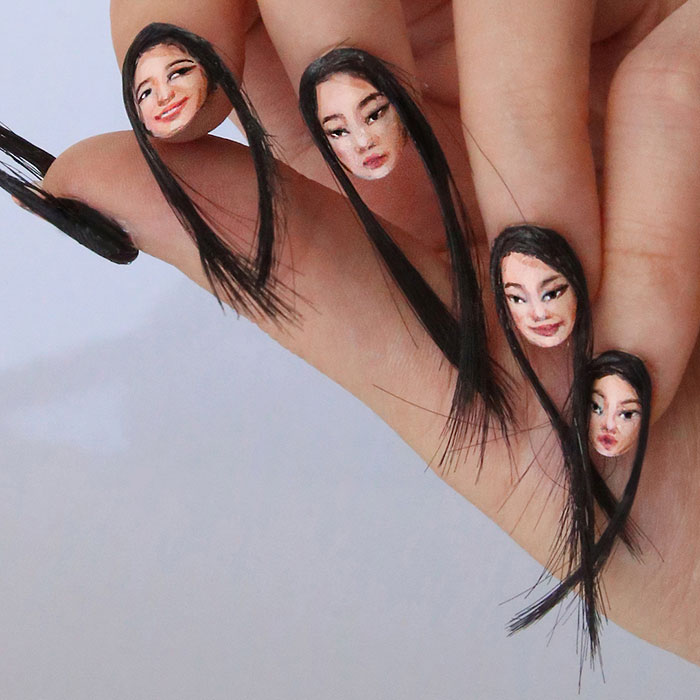 Click here to read more about her
GET FEATURED
This week we would like to share our love for arts and we would like to pay tribute to the talented Nawwar Shukriah Ali or some of you would know her by
Bono Stellar
. Her recent work was last August 2017 was an installation at Integra Tower.
This was the set for a music video. Her artworks has been bold and ecstatic; just like her character!
If you love her work and interested to see more, click here